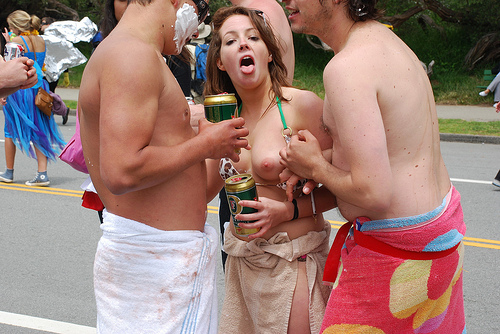 Eye on Blogs explains:
Bay to Breakers spokesman Sam Singer moments ago fired off a sobering press release: Next year's race, the 100th, will take place on May 15th — and no alcohol of any kind will be tolerated.
Is this even possible? Enforceable? Won't the people revolt? Look what fun they're having!
Photo by Jitterball.