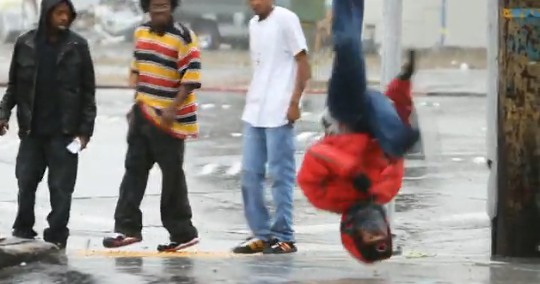 Queena Kim over at the Bay Citizen yesterday published a look at TURF dancing, a thing the kids are doing in Oakland that's apparently very popular in Europe thanks to YouTube:
"The hits started picking up in the U.S. a week or two ago," Savion said. "While TURF dancing started in Oakland, to me YouTube has taken TURF beyond the neighborhood, and it's becoming a global phenomenon."
Read on (and watch the above video).
Update: Props to Youth Uprising for facilitating the movement.