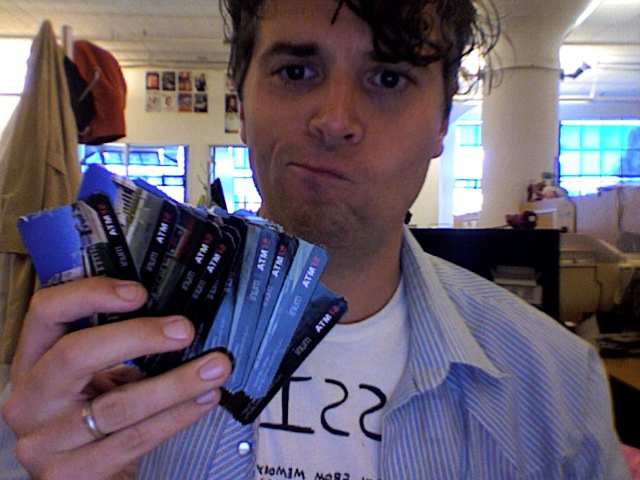 Streetsblog informs us that there's a loophole in these new Clipper cards that lets enterprising transit riders game the bejesus out of BART.
Two-dollar trips to the furthest reaches of the Bay Area suburbs? Cool. Let's check 'em out. I hear Zachary's Pizza is almost as good as Little Star.
But seriously, what's your favorite thing to do in the 'burbs? Everybody share, and whomever comes up with the best or most intriguing suggestion gets a pair of $2 Clipper cards free!!
[Self portrait by Mat Honan]
Previously:
How To Have Fun This Summer If You Live In SF And Your Best Friends Live in Oakland