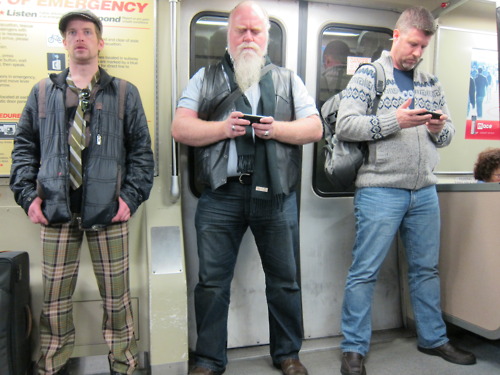 When you spend as much time on Tumblr as I do, you see a lot of pictures of people on BART.
This is not your average picture of people on BART. This is gold, Jerry. Gold.
This may be a photo by Everyday Photos, but, no sir, this is no everyday photo.