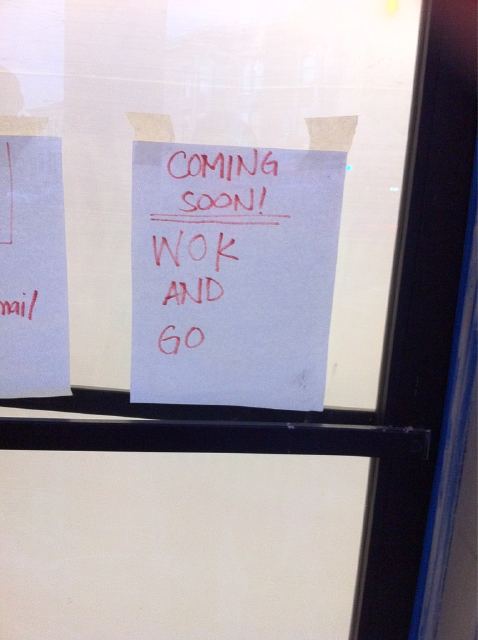 I don't think I like this: the space previously occupied by Papa Potrero's Pizza on 24th and Potrero will soon be "Wok and Go".
It's not that I have a problem with Chinese food or puns. In fact, if I ever open a Vietnamese restaurant I plan on calling it "Phở- geddabout it!" or "Banh Mi? Banh YOU!" (Just to be clear, it will also have a mob theme. Servers will wear track suits and slicked-back hair.)
It's just that most puns are based on an existing phrase or premise. I don't think I've ever heard the term "Walk and Go". A simple Google search confirms this. May I suggest, "Go for a Wok"? "All Wok and No Play"? Can't go "Wong" with those.
Woah. So that's what it sounds like when an entire neighborhood groans simultaneously.
[via annagaz]
Previously: