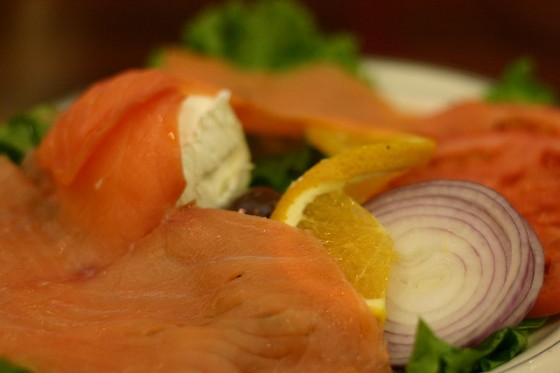 Pontificating on the frustrating nature of bike security in the comments thread of a recent post about ninja-like bike thievery, reader Tiny Tim elucidates a creative solution:
Best to use Bagel Lox. Smell stays on thief's hands and then you can trace him. Cream cheese also makes it slippery.
Bagel Lox–wherever fine lox are sold.
Think about it!
[Photo by Jesse Friedman]