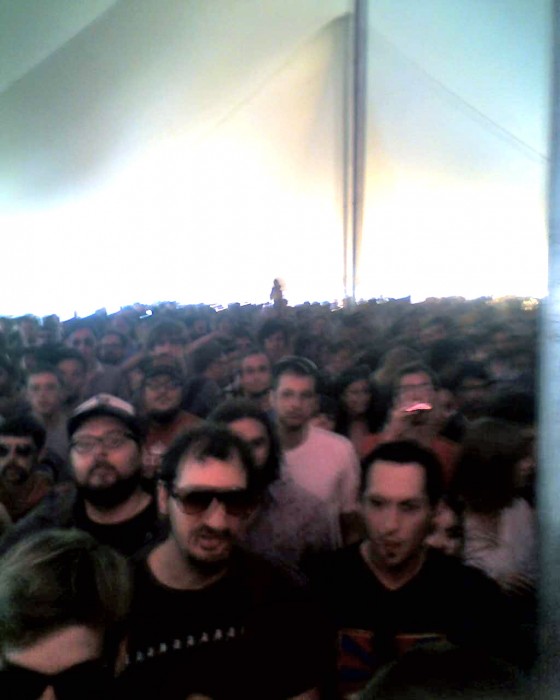 Nobody makes me want to dance as much as they do. Nobody makes me forget my troubles the way they do. I see them all the time, and every time is pure joy. Thanks, Oh Sees!
It was cool to see them play today in a megatent packed to the gills with people. Everybody seemed to dig it, especially the kids in the pit.
Note: If the pit area is an actual pit full of soft dusty dirt, and you spend a whole Oh Sees show in the pit, you will become dirt. You cry dirt, you snot dirt, you spit dirt — you bleed dirt.