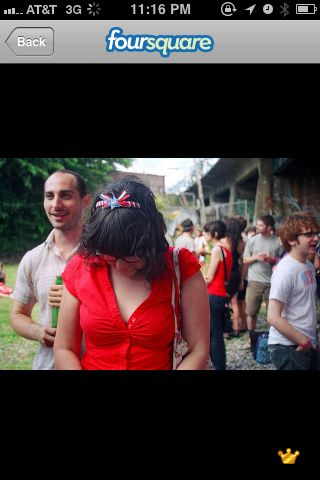 Sexpigeon this morning published this screenshot and shared a story:
This person was in a bar I checked into last night. Saw we have three friends in common so I scoured the room for her, high and low. I introduced myself and then explained the circumstances by which I came into cognizance of her. Delighted, we chatted. I demanded to see the dress from the photo.
That part sounds possibly creepy, sure, but there's a happy ending and a big conclusion to be drawn about modern technology and stuff. Read on.