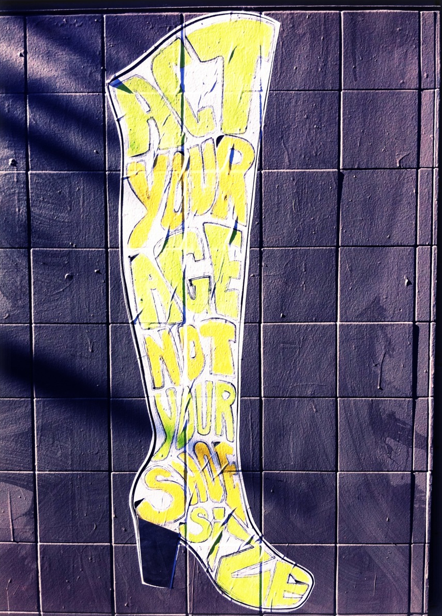 The problem with this one is, I was at Muji the other day and learned that my Japanese shoe size is 27.5, which was like one of my favorite ages for sure.
But seriously, I'd like to see somebody do something with the Dynasty lyric. Or possibly better yet, with that song that has the same title as a Prince song but is waaay better.
P.S. Has everyone watched Under the Cherry Moon on Netflix Instant yet? It's the best Prince movie.
[Photo by Dorothy Santos]