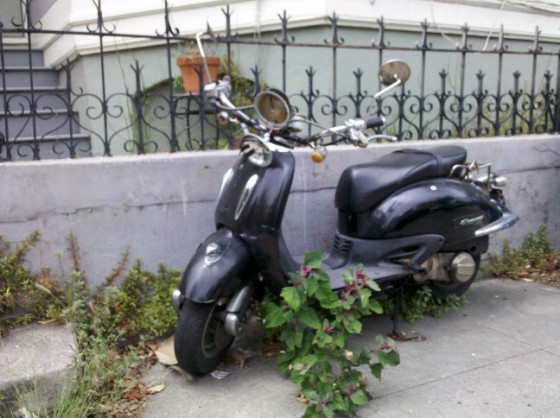 You know how people always make fun of rednecks living in the South who insist on keeping their broken down automobiles parked on their front lawn despite the fact that these vehicles have no hope of functioning ever again?
Well, in that case, a broken down scooter that's been parked on the sidewalk in front of your shared flat in the Mission for so long that plants are growing through it definitely qualifies as the hipster equivalent.
Which means . . . I'm living down the street from hipster rednecks.