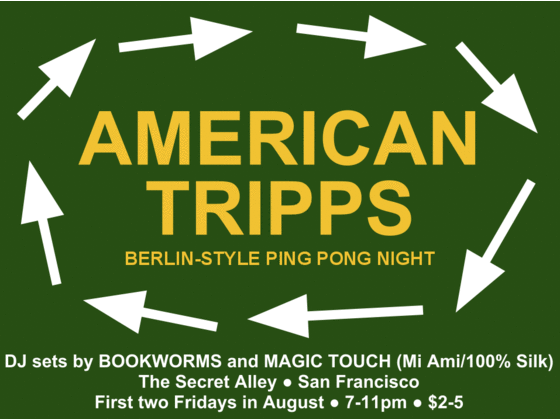 Well, this has been a dream of mine for a couple years now. The first time I played ping pong in Berlin, my mind was blown and I chanted for weeks and months, "WHY DO WE NOT HAVE THIS IN SAN FRANCISCO???"
Now we do. It's a party called American Tripps and it debuts the first two Fridays in August. Here's how it works:
It starts mellow, everybody strolling around the table, drinks in hand, possibly movin' to the music, getting to know the people next to you in the circle. And as people mess up and the ranks dwindle, the action gets serious:
But not too serious. It's all in good fun. It's fun to watch, it's fun to hang out. It's fun. It's the best! RSVP and invite your friends HERE.
Why "American Tripps"? Last summer I played a bunch at this place called Sportklause on Glogauer Straße, but they had some leftover signage from when the space was a travel agency catering to immigrants from the Balkan Peninsula.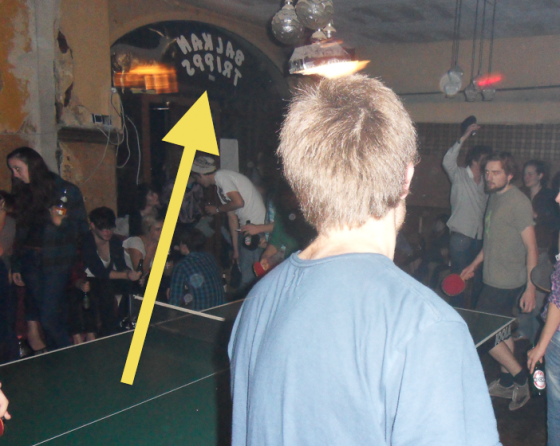 So we called it "Balkan Tripps" because that was more fun to say.