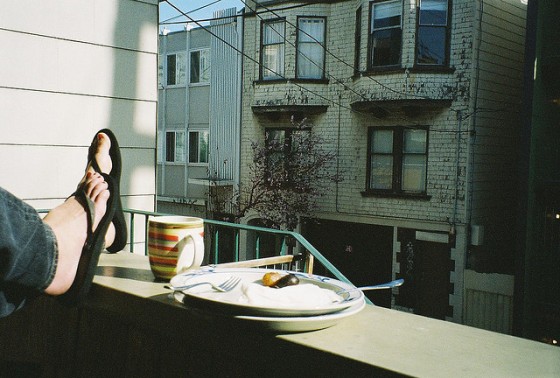 Local journalism student Emily has beef with the fashion police:
Dear San Francisco Footwear Elitists,
Yesterday, in a blatant act of defiance, I did the unthinkable: I wore flip flops outside of my house. I wasn't going to the beach, I wasn't even going to the park, I just didn't give a fuck.
I rode Muni, I walked around, I lounged at a cafe in Hayes Valley, all while letting my feet enjoy the Indian Summer weather. And believe me, they loved it. They missed their soft brown leather Rainbow flip-flops. Meanwhile, my friends were in their usual footwear, Doc Martens and ridiculous Jeffrey Campbell heels. Yeah, no thanks, I already have a low tolerance for heat so I will spare my feet from the discomfort.
I'm from San Diego and as a result I essentially spent the first eighteen years of my life in flip-flops and jean shorts sitting on the beach. I knew early on that this habit would not be welcomed in my new home for obvious climate-related reasons, but I quickly learned that that was not the only restriction.