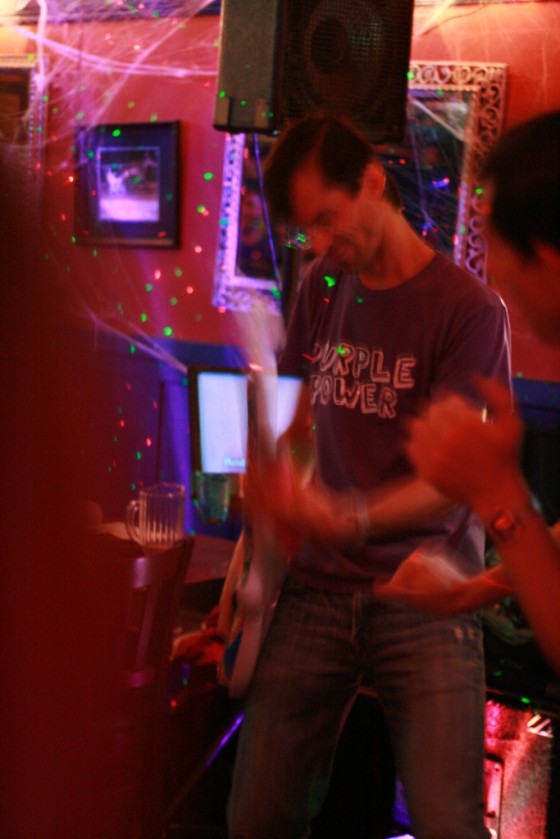 [Photo by Jess Kelso]
Hopefully we'll see another epic DJ Purple inflatable guitar solo, like the one above, from last Thursday at Jack's. Details on tonight's very special party:
Make-Out Monday: Monsters Edition! It's gonna be bonkers!
Come on down for $7 PBR pitchers and $3 drink specials and stay to dance and sing it all off with your friends!
Gaelan and Chadwick behind the bar, as ever, and you and yours singing on stage with San Francisco's Best DJ: DJ Purple!
Pre-Halloween Costumes? Bring it on!
[...]
Swing in a little early for Fly Me To The Moon happy hour with DJs Amy and DJ spinning all 60s soul and funk to get you in the mood to sing! (5$ PBR pitchers 'til 8!)
Sounds like a plan, man! RSVP and invite your friends!
Also to help get you in the mood, here are a couple more highlights from last Thursday, songs you don't hear too often but which were totally nailed right before closing time by DJ Purple and company:
http://www.youtube.com/watch?v=Q8SSBjyzEyA