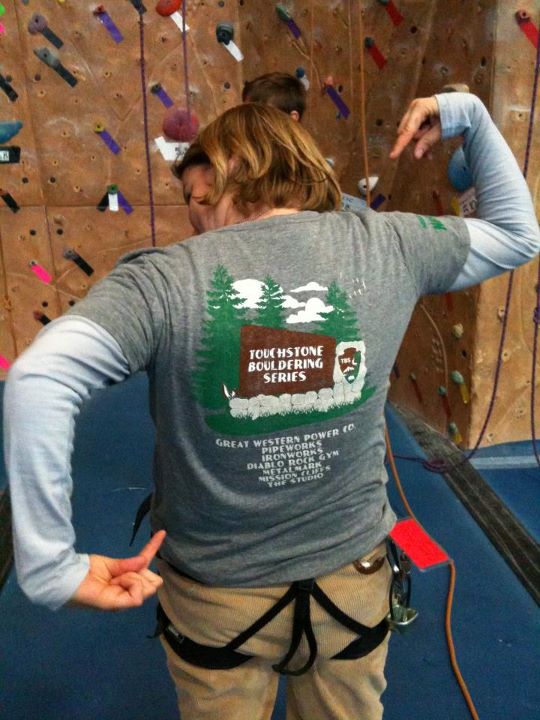 The 7th Touchstone Bouldering Series arrives at Mission Cliffs tonight from 5-11pm (as in, it just started!) Participation gets you free pizza, free beer, and a free T-shirt (pictured above).
Also, this just in from the Mission Cliffs Facebook page:
Attention Mission Cliffs, members and gusts: As you may have heard, we are pleased, proud, and absolutely pumped to announce that after a year and a half of hang ups, we have the building permits for a massive addition to our gym. Just imagine: Two levels of bouldering. Increased square footage for fitness. Adjustable Cracks. Separate Cycling Room. More Locker Space. New Front Entrance. And so much more.
Adjustable cracks! Great news, Mission Cliffs!