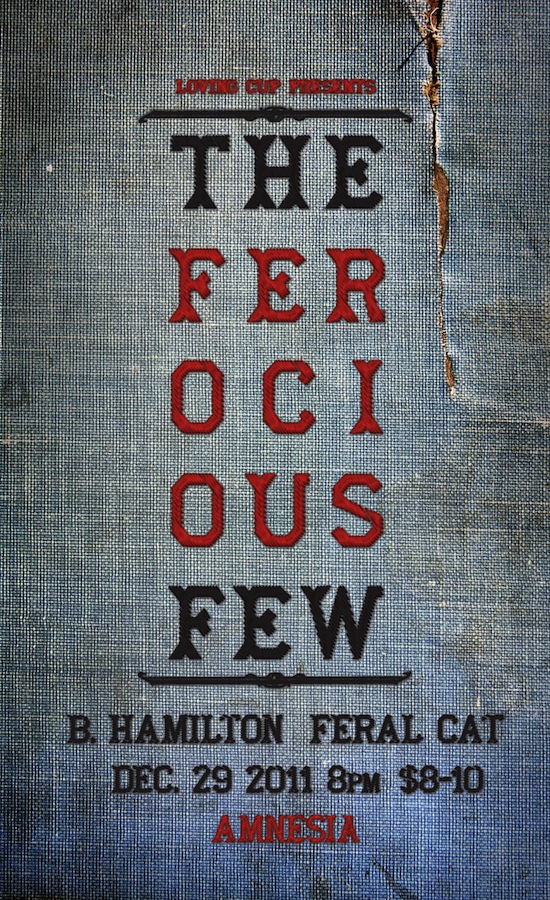 Can't wait! Ferocious Few and B. Hamilton have both been longtime faves. Together on one bill, Amnesia should be worried its foundations might be rocked to rubble.
Here's what head Hamilton Ryan C. Parks had to say about tonight's event this morning on Facebook: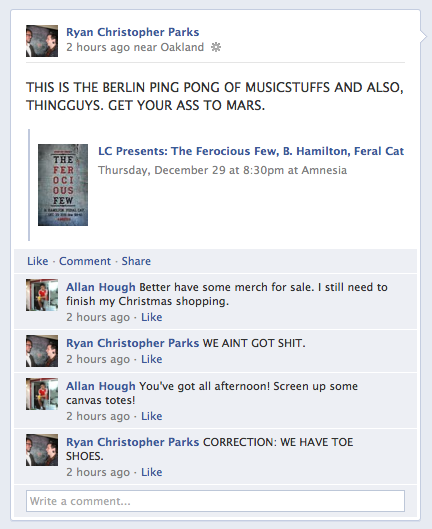 Get your ass to Mars! RSVP and invite your friends!
Watch an epic Ferocious Few video here. Read all about B. Hamilton (and download their debut album for FREE) here.