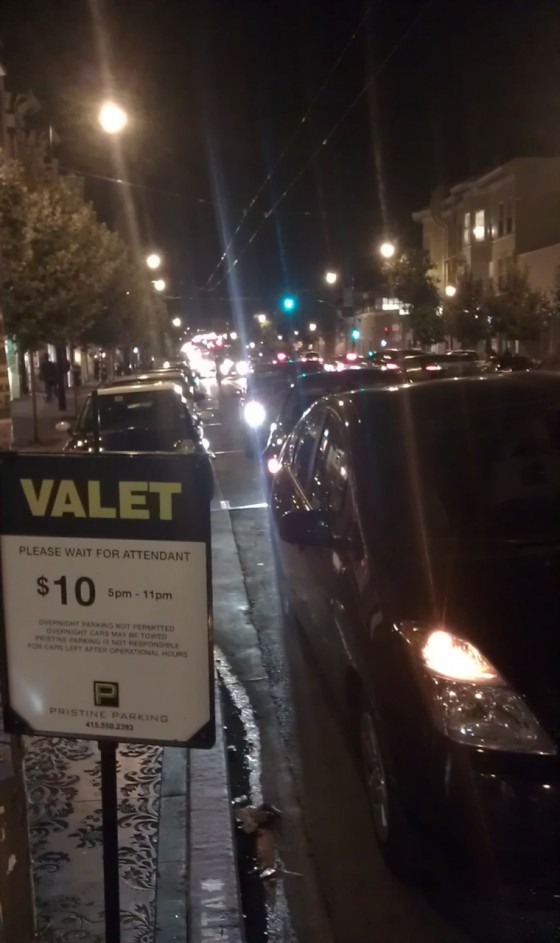 Los Angeles Magazine takes a look at how parking is fucking retarded, using LA's Walt Disney Concert Hall and its massive underground parking structure as just one prime example. Here, LA gets compared to SF:
Donald Shoup, a Yale-trained economist and former chair of UCLA's Department of Urban Planning, loves telling this story. Gehry's auditorium may be wonderful, says Shoup, but it is also a fine example of poor planning. The garage—designed to serve the public good—instantly made the Metro immaterial to concertgoers, placed several thousand cars on the road every week, and pumped a few hundred tons of carbon dioxide into the atmosphere each year. Like any parking lot entrance, the one on Bunker Hill sucked air from street life. "L.A.," says Shoup, "required 50 times more parking under Disney Hall than San Francisco would allow at their own hall." Downtown already had an oversupply of garages and lots where music fans could leave their cars. "After a concert in San Francisco," says Shoup, "the streets are full of people walking to their cars, eating in restaurants, stopping into bars and bookstores. In L.A.? The bar next door at Patina is a ghost town." Receipts that should have gone to the philharmonic's endowment instead are funding enough parking for nearly every ticket holder to park a car every night downtown.
So San Francisco has it pretty good? I dunno. Read on for the history of parking, parking meters, parking tickets — and the possible futures of all those things too.
[via kottke] [Photo by tastr]