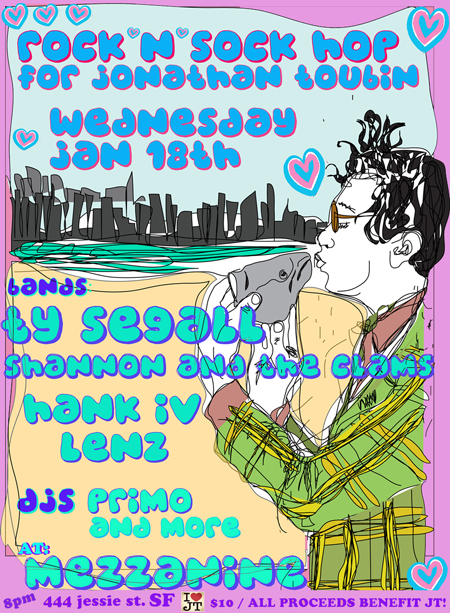 Beloved DJ Jonathan Toubin was injured in a freak accident in Portland last month. Tonight, DJ Primo and a gang of local bands and DJs perform at Mezzanine to raise money for Toubin's recovery. Here's the full lineup:
TY SEGALL
SHANNON AND THE CLAMS
HANK IV
LENZ (members of the Cuts)
DJS Primo (Oldies Night) & Brown Amy (Hard French), "Okie" Oran Scott (teenage dance craze) and Wam Bam Ashleyanne (KALX)
Should be hot! RSVP and invite your friends! Get tickets here.