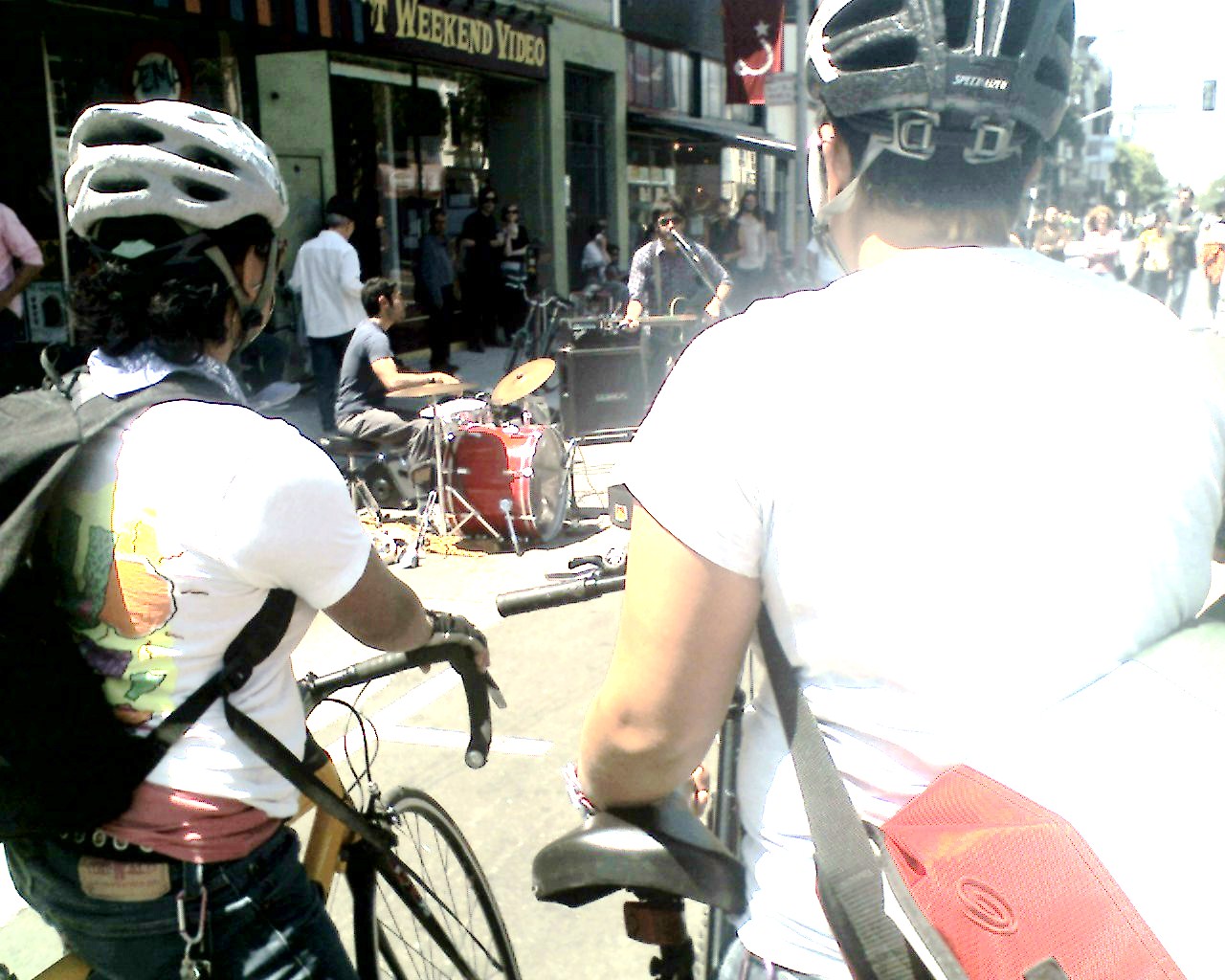 The Ferocious Few, everybody's favorite rock 'n' roll buskers, just had everything in the world taken from them, and right before they were about to head to Austin for SXSW. Frontman Francisco tells the tale:
The incident occured on Saturday February 25th between 5-7 pm. My girlfriend and I had gone to a Noise Pop Happy hour at Bender's Bar to support a local band called Hot Fog, and meet with some friends. I had just returned from Haight st. where we had been kicked off the stoop of a friend's house by SFPD for playing music for passersby on that beautiful sunny day. I had parked my car outside of an apartment building at 772 South Van Ness at about 5:15. We left Bender's shortly thereafter only to find that my red 1995 Nissan Pathfinder, license plate 3SNY839 was gone.
I called all the tow companies, no sign of it. I continued calling them every day and I still try.
I called the cops. I filed a report, they said no sign of it. They kept me waiting at the scene of the crime (in one of the most heavily policed areas in the entire city) for so long I felt compelled to go into the station myself. They said an inspector would be put on the case by this past Monday. They said that there was a good chance the car would turn up…but obviously everything else would be gone.
Everything I own, give or take a sock or two, was stolen that day. There were 3 guitars worth a total 7k in there! Worth way more to me than the money. One of them, a brand new Gibson I had just spent months transforming into the most ferocious music making machine. All my busking equipment, batteries, cables, amps, my clothes, my book collection, everything I need to do my job basically, and the car, GONE.
If you'd like to help out, keep your eyes peeled — but also there's a benefit show this Sunday at the Rock Loft in North Beach. RSVP and invite your friends!