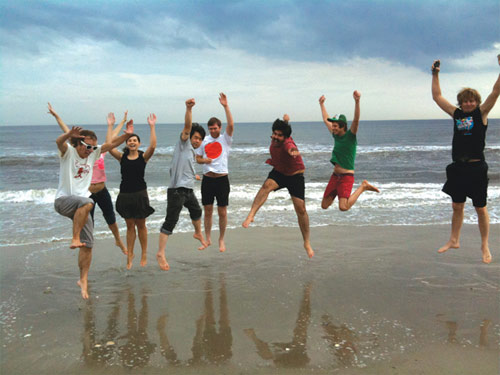 The Bay Bridged just published a sneak peek at the forthcoming new album by Still Flyin'. Here's what they have to say:
Earnest indie rockers Still Flyin' have released two new singles — "Travelin Man" and "Cleat Talking" — from their upcoming release On A Bedroom Wall, due out May 22.
"Cleat Talking" is a minimalist song revolving around a simple bass line and a sweet little chorus about Steven Hawking and changing the world.
With a twist on the opening line of an Allman Brothers classic ("Lord I was born a travelin' man"), "Travelin Man" gently rocks as Still Flyin' croon about love with a New Order touch.
New Order touch! Yes! Listen here.