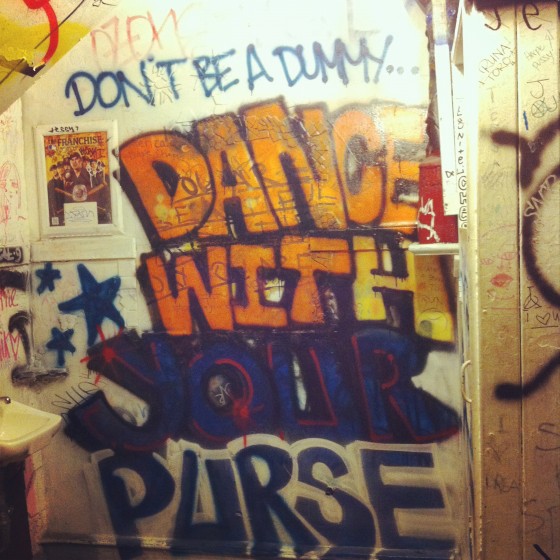 MM reader Genea recently spotted this informative bathroom PSA and adds:
As we all know, shit gets stolen at bars in our neighborhood. Let's start a new campaign that might end with a few less girls crying about their lost iPhones at the end of the night….
And if dancing with your purse is too annoying, don't forget that there's always brockets!
Previously: