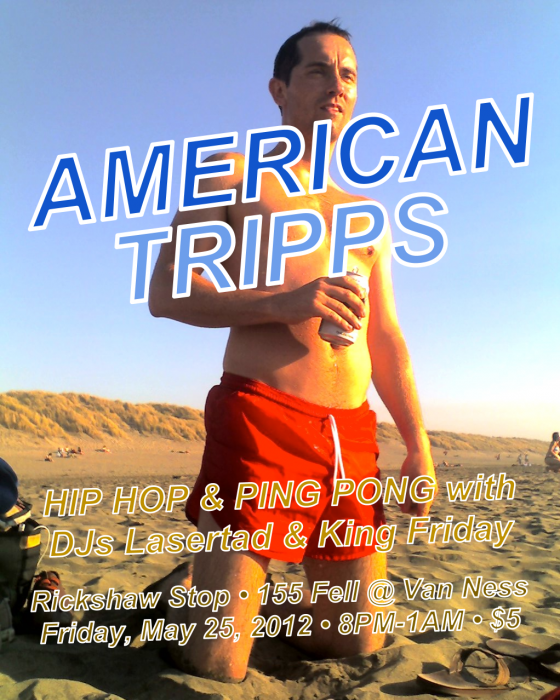 This party was supposed to happen last month, but was sadly postponed. Sadly, that is, until now — because it's happening this Friday! I cannot wait! From the official invite:
AMERICAN TRIPPS history will be made when DJs Laser Tad (aka Tad Teste) and King Friday bring a dose of hip hop to our party for the very first time. It's gonna be chill '90s hip hop, upbeat, feel-good jams sure to go hand-in-hand with BERLIN-STYLE PING PONG ACTION. (Think De La Soul or "Feel Me Flow," nahmean?) Don't miss this.
Furthermore, we're at Rickshaw Stop this time, so there's FOOSBALL and SKEEBALL also, plus a full bar and lots of sofas and RICKSHAWS to sit on. Dance party on the main stage!
Dance party on the main stage! RSVP and invite your friends!