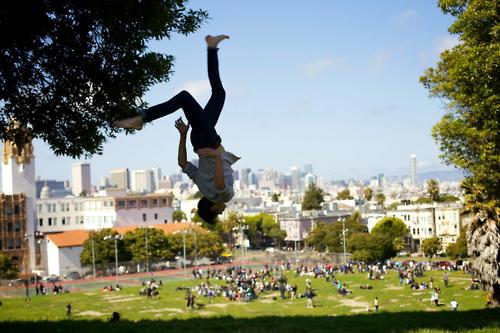 When it comes to your usual array of Dolores Park activity enthusiasts, you've got your hula-hoopers, your tightrope walkers, and the occasional acrobatic troupe which may or may not feature people walking on stilts.  And then you've got our pal Chris Kalani, who has a request for our readers:
Find me more people who can do this with me in the park.
As much as I would love to join him, there's just no way I'd ever be able to attempt that unless a soccer ball was involved (and then I'd probably blow it anyway).  But there must be some of you out there!  I mean, we don't want Portland to outdo the Mission!  C'mon, who's up for some tricks in the park?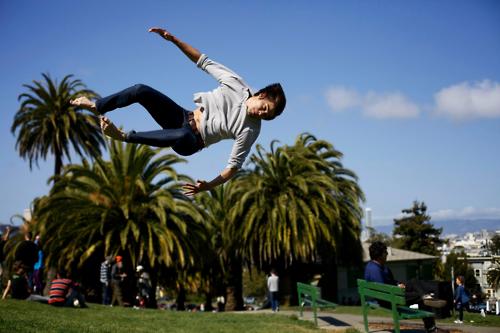 [Link]