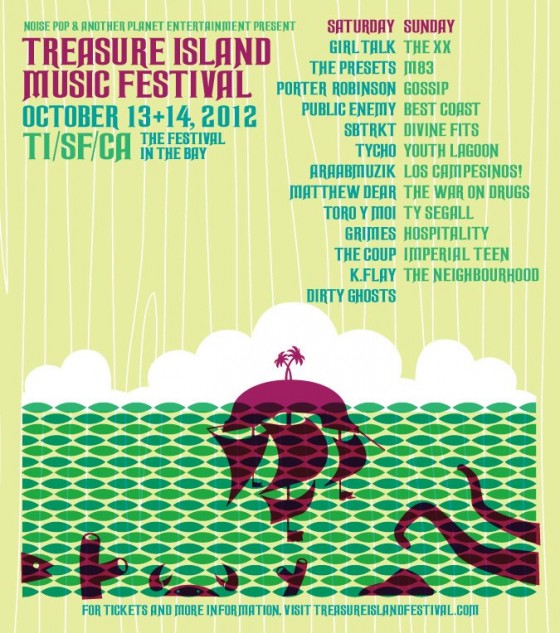 I saw Girl Talk and the Presets play the same bill about 6 or 7 years ago at some weird dance music festival at the Bill Graham Civic Auditorium, and it was awesome. This is going to be a blast. Treasure Island is consistently my favorite local festival (what with its epic views and chill vibe and great lineups that don't overlap so you don't miss anything), so, as I tell everyone I know every year, you should check it out, possibly even if you don't like festivals at all.
Tickets go on sale tomorrow at 10AM right here.
P.S. Public Enemy???