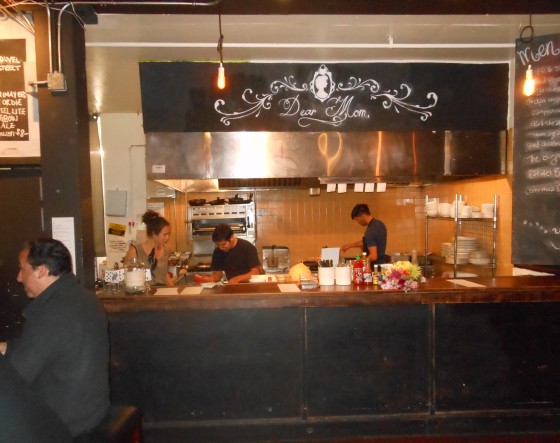 Here was the scene at yesterday's debut of the new Dear Mom food menu. Although the Chez Spencer food was great, the Fogcutter crew's offerings are better suited to the kind of heavy drinking that should, and does, go on at DM. Highlights included the chihuahua dog (which was enormous and loaded) at the classic cojita fries. Click through for gratuitously up-close food photos and the complete menu.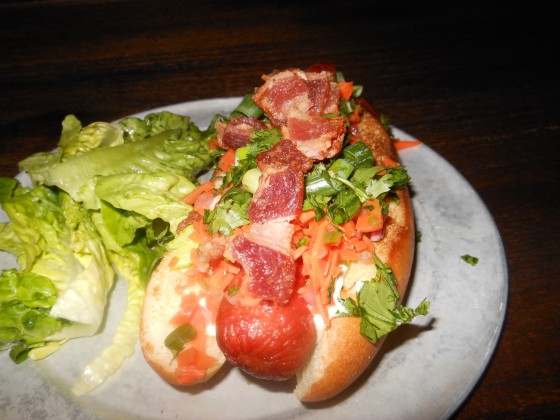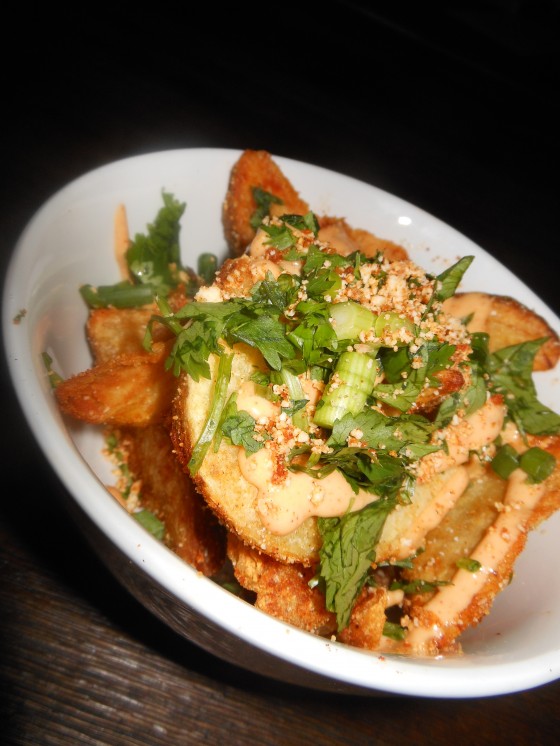 And get this, the deviled eggs had tiny eggs on top of the eggs!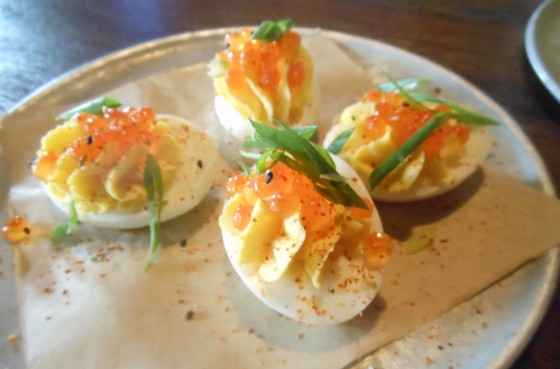 Here's the full menu for your reference: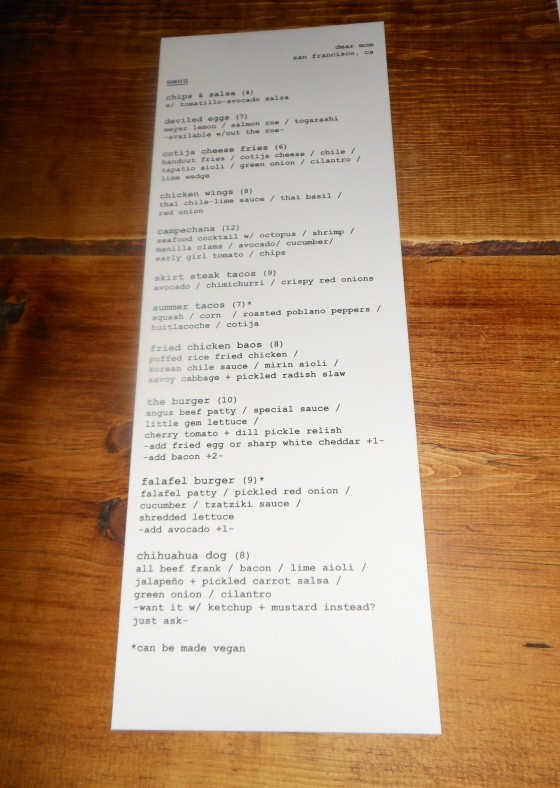 Congrats guys, can't wait for brunch!