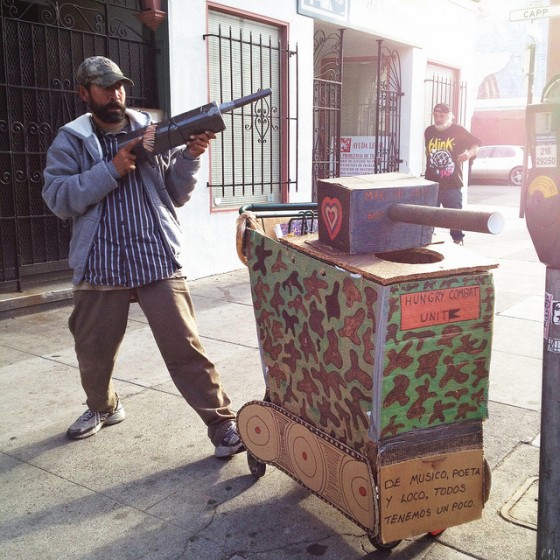 Our pal Doctor Popular was on the scene:
Spotted this shopping-cart-turned-tank on 16th Street yesterday and poked around the nearby restaurants until I found it's creator. In my terrible attempt at speaking Spanish, I told him I loved his art and asked to take his picture. Although he looks a little scary holding his cardboard machine gun like a Sweded version of Rambo, he was a really happy go lucky guy.
Sweded Rambo! Good call, Doc! (Also, what a pic!) Read on for more pics and info.