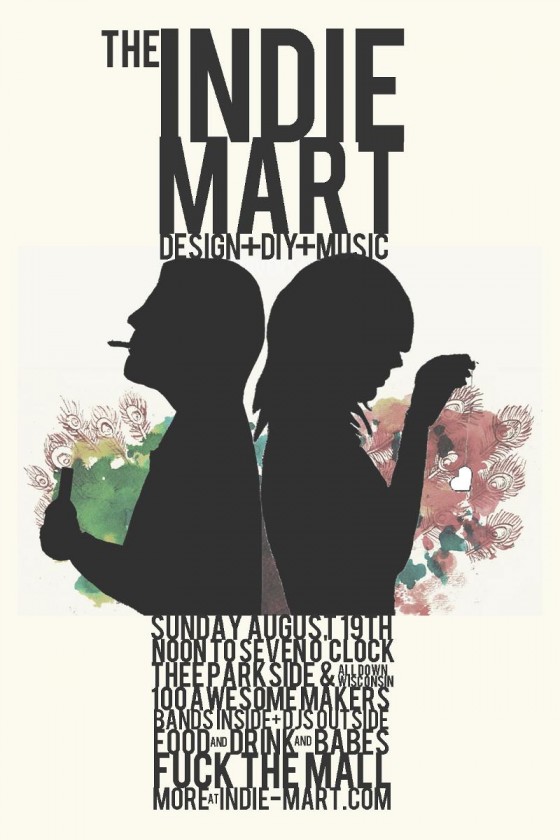 And it all goes down this Sunday. Here's the deal:
We're FINALLY back after a long winter break for a full Indie Mart Street Fair complete with 110 vendors, all day music festival (did we mention Ty Segall jamming with the SF Rock Project kids!), DIY galore, food, drink, cheap beers, foxy eye candy, a dance party afterwards & more! We're so proud to be turning 5 this year- still repping truly local, up & coming rad vendors & makers and showcasing the best in DIY culture from every aspect (makers, music, food & more). No big venues with sponsored lounges, no vendors from outside of CA, no attitude and just a bunch of fun, wether you want to shop, drink, eat, party, people watch or all of the above. We cant believe its already 5 years…all from lil beginnings in my teeny mission yard♥
Read on for full details (including bands' set times). RSVP and invite your friends!