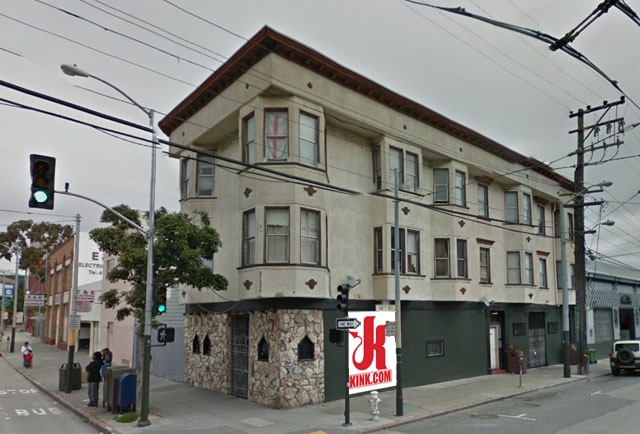 Grub Street has the scoop:
[T]he new bar will have a serious cocktail focus, with a weekly changing cocktail menu, farmers' market ingredients, and even a Champagne cart on weekends. As for the décor, it's going to echo the sort of dark-red, heavily draped Victorian interior of their Upper Floor, a set they use at the Armory for a BDSM video site.
[...]
Also, there will be erotic art installations from local artists, and a private lounge that's available by reservation with its own separate entrance. It also sounds like they'll be using this private barroom as a launching point for the popular public tours of the Armory.
Champagne cart! Read on.
And if you haven't watched the short film about the final days of the Ace Cafe, set aside some time this afternoon.
[via Eater SF] [Artist's rendering by Andrew Dalton / SFist]