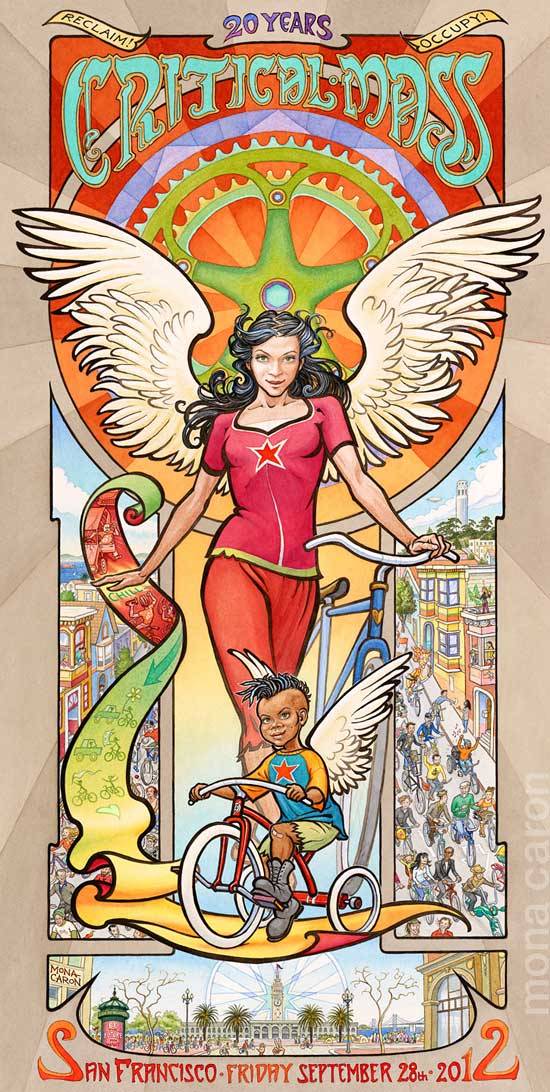 In case you haven't heard, Critical Mass is celebrating its 20th anniversary tonight at 6pm in what is sure to be an epic ride featuring cyclists from all over the place coming to the city to participate.  Regardless of how you feel about the movement, you really have to appreciate the fact that it galvanizes so many people.  Allan seems to love the good-natured fun of the whole spectacle, while I on the other hand (as someone who commutes 20 miles on my bicycle each day) usually already have to deal on a daily basis with tons of shitty, angry motorists who I would prefer to not further piss off lest they proceed to hate me so much that they try to hurt me while I'm riding.  Especially with that riding circles in busy intersections nonsense.
In any case, what allegedly all began as "a bunch of drunk bike messengers who got tired of SF police handing out $20 tickets to cyclists all the time for bullshit minor offenses, like not putting your foot down at a stop sign, so they decided to shut down some key intersections around the city and show the cops they couldn't just fuck with them" has now become quite the thing, and it's not going away anytime soon, so you might as well just forget about what you were planning on getting done today and check it out yourself!
Also, non-cyclists?  Perhaps this might be a good day to avoid Market St and take BART instead, alright?
Previously: