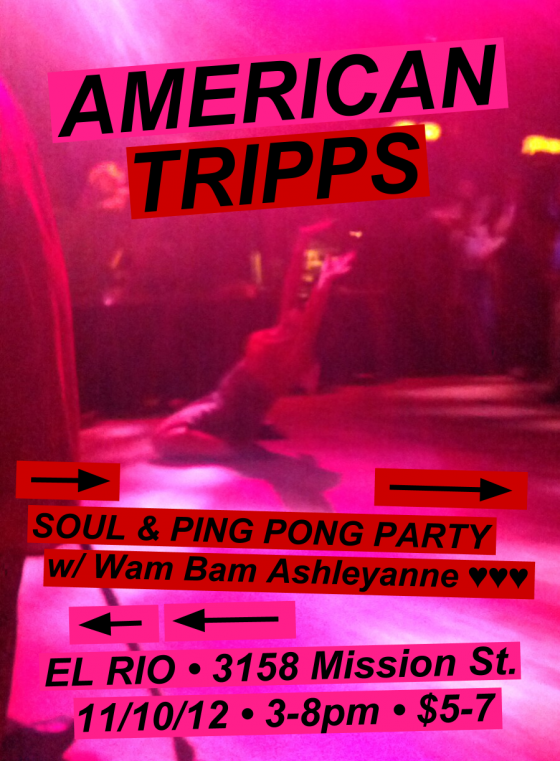 American Tripps was born here in the Mission, but it's been away for a while. Here's the deal:
Before winter gets fully upon us, we figured we'd better throw one last Saturday-afternoon back-patio party! And lucky us, we got the world-famous Wam Bam Ashleyanne (http://wambamashleyanne.com/) back to spin us some soul records!
We'll have El Rio all to ourselves, with Berlin-style ping pong in the main room, out on the back patio AND in the concert hall! Rocky slingin' frybread too, so bring your appetites!