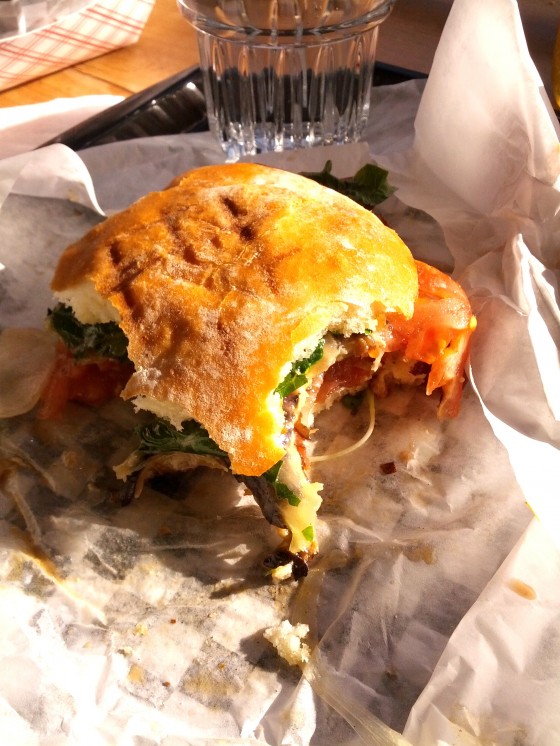 The portobello sandwich on Namu's lunch menu is totally legit. It will make you forget entirely all the times you were mad that a bland portobello sandwich was the only vegetarian option at whatever dumb restaurant you were at.
Omnivores, you will love it too.
P.S. Thinking of turning this blog into a blog exclusively devoted to how much I love everything about Namu. Y/N?