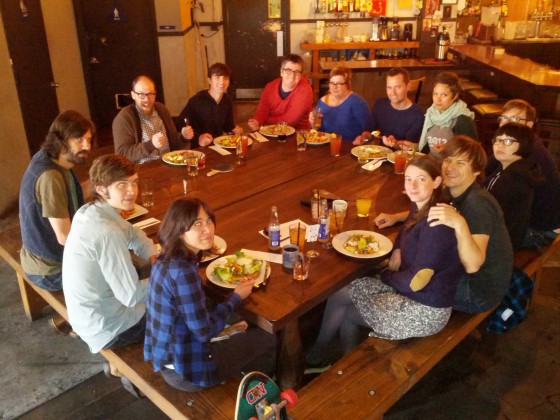 Here's the official announcement:
Hey guys. Our one year anniversary is this week and, man, what a year it's been. We hemmed and hawed and huffed about what we should do to celebrate and decided to do something small and dear to our hearts: brunch party. So, Sunday, December 2nd all brunch drinks (mimosas, bloodies, micheladas, screwdrivers, greyhounds, irish coffees etc) will all be $1 all day. And Ritual Coffee Roasters will be serving up loads of delicious espresso drinks for free. That's right, you can get your spro, americanos and lattes for free all day. On us. We're so grateful to have the best customers in the whole world. Seriously. We love you.
Boom. Prepare to party. Congrats, Dear Mom fam!
Note: the above pic is a pic of an average, mellow brunch at Dear Mom. Expect much more of a shitshow on Sunday.