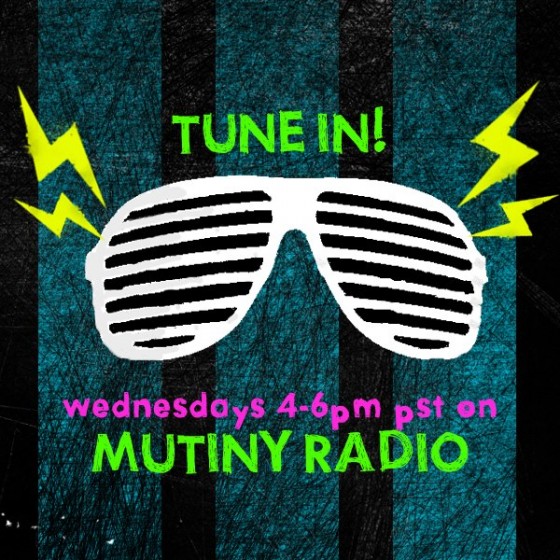 Our pal Cosmic Amanda has been a community radio DJ for like a million years, and today (in 15 minutes actually) her popular show Radioculars makes its Mission debut on Mutiny Radio:
Each week on Radioculars Cosmic Amanda scours the Interwebs for the best new underground music. Wednesdays 4-6pm on Mutiny Radio
Amanda killed it those couple of times we tried to make the Mission Mission Radio Hour happen last year, and yesterday on Facebook I said something about how much I love the new Mean Jeans single, and she promptly responded that it'd be a great fit on Radioculars, so tune in — or drop by the studio — if any of that means anything to you. (Or even if it doesn't!)
Plus, there will be shirts!