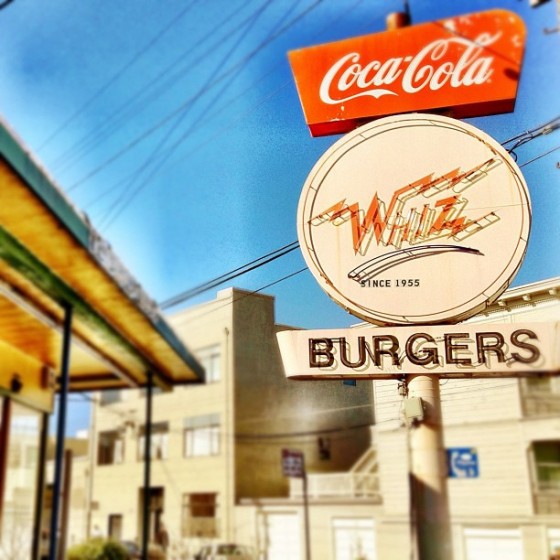 Woohoo! Last year's Rice Paper Scissors New Year's Day Brunch was the best meal I had in all of 2012 — and I had a lot of great meals in 2012. So, look forward to this:
We're popping up for our annual New Year's Day Brunch at Whiz Burgers, the iconic burger joint on the corner of 18th and South Van Ness avenue.
On the menu: fried egg banh mi's and pho and Vietnamese coffee and everything else to make life feel alright (and maybe even awesome.)
Excited to start the new year with y'all.
Valerie + Katie + Zoe
Plus, you've probably never eaten at Whiz Burgers. What a way to break your streak!
RSVP and invite your friends! See the full menu here.
[Photo by Telstar Logistics]