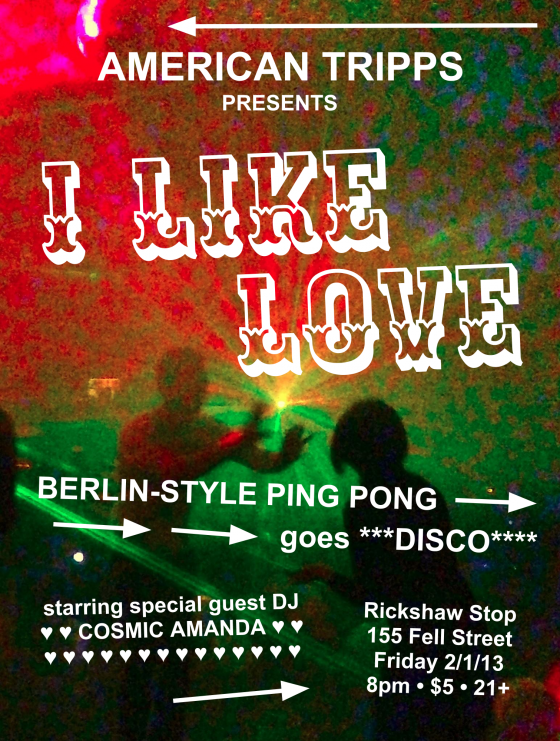 Berlin-style ping pong and DISCO!!! $5!!! Here's the deal:
We've paired a lot of different musical styles with Berlin-style ping pong over the years, but this February, with the help of celebrity DJ COSMIC AMANDA (http://quonky.tumblr.com/), we're taking AMERICAN TRIPPS to the DISCO for the very first time!!! Get ready!
Plus, we're at Rickshaw Stop again, so be prepared for skeeball and foosball upstairs — and lots of snuggling in their fleet of comfy rickshaws.
RSVP and invite your friends! And then get down to the disco classic "I Like Love" by Norma Jean Wright: