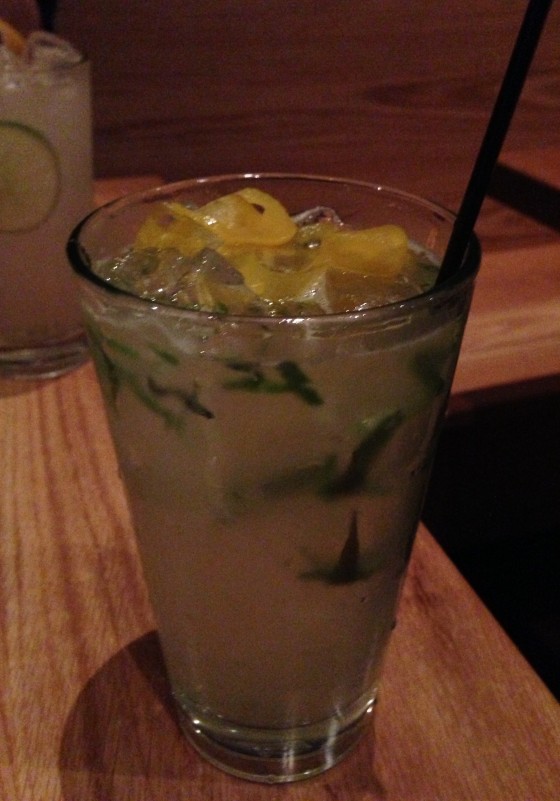 This week I tried out Hi Lo, the new BBQ place on 19th and Mission. The fact that it was started by the people from Hog & Rocks was a good sign where cocktails are concerned, so even without a bar or bartender anywhere to be seen, I felt confident ordering off of the drink menu.
The Savory Collins, with lemon, pickling liquid, and tarragon, sounded like the kind of thing that would be better in theory than in practice, but I took the plunge and asked for it anyway. It came out in a pint glass, with thin-sliced pickled fennel and big strips of tarragon floating around. I started to worry that between the salty meats and sides and a mouth-puckering cocktail, I was going to spend my dinner grasping for my water glass.
In fact, the Savory Collins was delicious, satisfying, and not all that intense. The citrus added some sweetness, and the soda kept the pickle brine at bay. The result was somewhere between a lemon shrub cocktail and a celery soda.
I also had a sip of the paloma, also 16 oz., which was a doozy. I might have to write that one up separately, but suffice it to say that, in addition to tequila, it had a fucking shot of mezcal in it.
Drink of the week is brought to you by Poachedjobs.com.