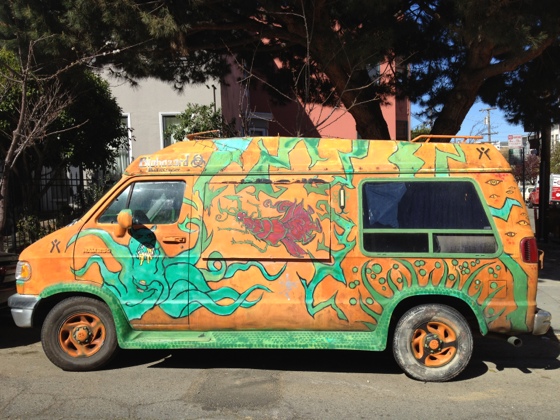 Even if this happens to be some wacky Burning Man nonsense, it's still light years behind that douchey pick-up artist van in terms of creepiness factor. And that's before you throw in the built-in opium den!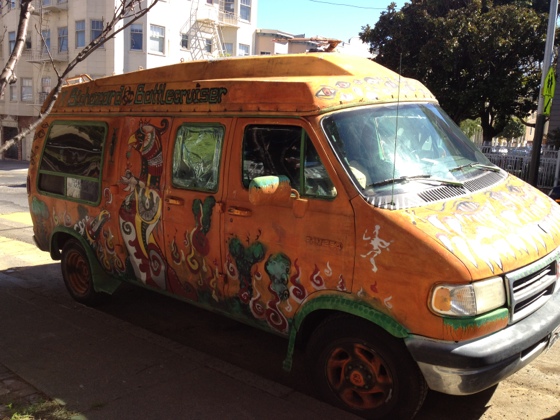 Update!!! Apparently this is the same van that was was used as the getaway vehicle by a woman who allegedly smacked an alleged pot grower in the head with a baseball bat and then chased him down Sir Francis Drake Boulevard as he was being driven to the hospital, after which she hid out in Marin and tried to avoid detection by painting over her distinctive van but was subsequently arrested.  Geez, this story is so weird that you just need to read it yourself!  Read more about the initial crime here, and about the subsequent arrest here.
Wow, I sure am glad I didn't try to get inside that van!