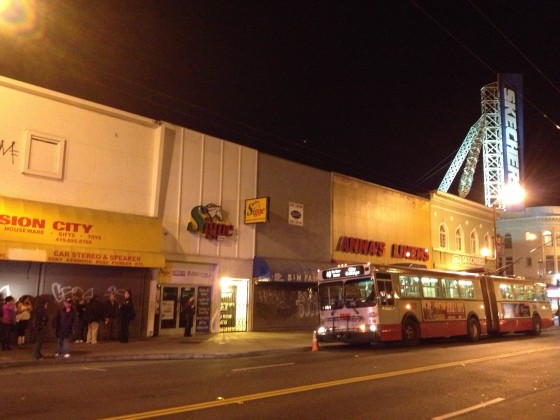 One person seems to have been injured in the gunfire onboard this 49 MUNI, which occurred at around 10pm on Mission at 22nd St.  According to some shook up witnesses who were also on the bus:
There were a few shots and someone got hit in the stomach.  Then about 6 guys surrounded him and started beating him with little sticks before they all ran off.  I don't think the guy's dead though.
Details are still being collected and police are at the scene.
UPDATE!!!
More information has been revealed and apparently our witness was a little more shook up than he thought.  There was no shooting onboard, but rather a savage beating with a tire iron.  Police think maybe the sound of the tire iron hitting a pole or seat led to people thinking they heard a gunshot.  SF Appeal has more details here.