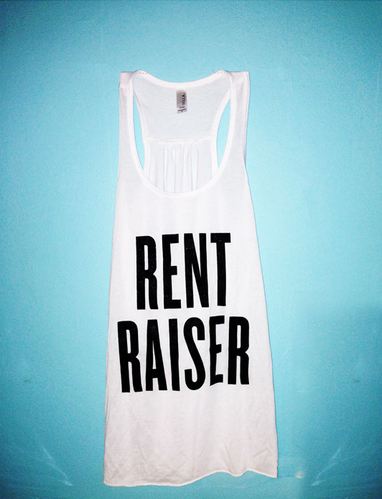 It's too early in the morning for my mental faculties to discern whether or not this is a joke, but according to the seller:
The rent is too high. You're too educated to ignore that you're part of the problem, but you're not about to move. Find compromise in this high fashion accessory.
Send orders/hatemail to rentraiser@gmail.com.