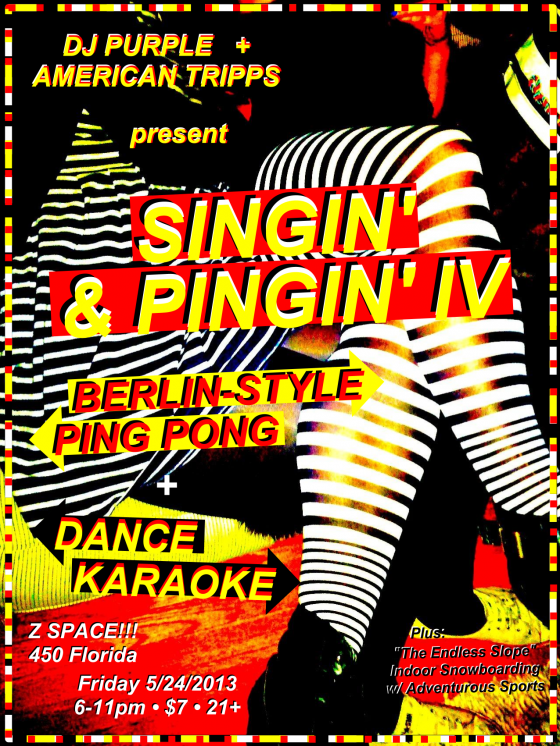 I'd probably go to a watching-paint-dry party as long as it was held at Z Space, but dude, this party sounds even better:
You've demanded it for nearly a year now! This month, SINGIN' & PINGIN' makes a triumphant return to its original venue, Z Space, the grand performing arts theater in the heart of the northeastern Mission!
DJ PURPLE (http://djpurple.com/) has gained notoriety and momentum since last we appeared here, so the DANCE KARAOKE show will be even tighter and more awesome than ever. And there will be FOUR TABLES for maximum BERLIN-STYLE PING PONG ACTION!
Full bar and lots of dance floor! And FREE BEER and FREE HARD CIDER for the first hour! Plus, for some reason, "The Endless Slope" indoor snowboarding machine, courtesy of Adventurous Sports (http://adventurous.com/).
Can't wait! RSVP and invite your friends!
Photos from last year's event here.