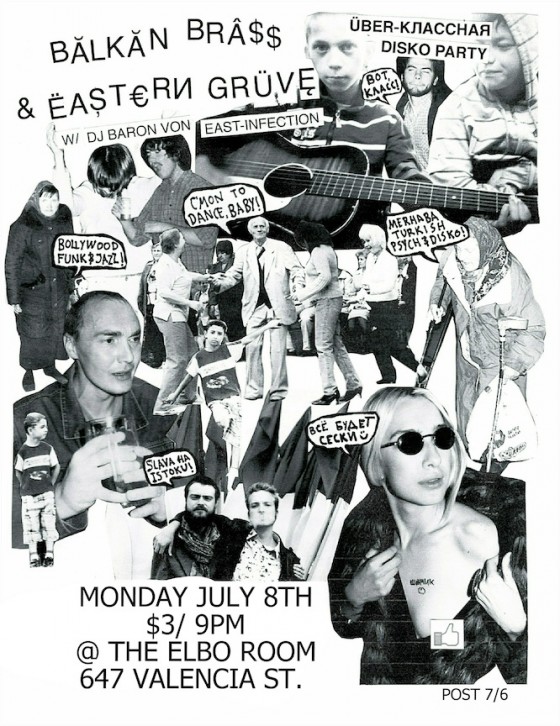 Balkan Brass & Eastern Groove is the best Eastern Europe-themed dance party in town, man, and after tonight's edition, it's going into hibernation for a while:
EASTERN EUROPEAN (+BEYOND) DANCE PAЯTY: TURKISH PSYCH & DISKO, BALKAN BRASS, BOLLYWOOD FUNK & JAZZ, RUSSIAN RAP & SKA, SOVIET NEW WAVE.
*DJ BARON VON EAST-INFECTION SOON VENTURES BACK EAST-WARD, JULY WILL BE THE LAST MONTH OF THE BALKAN DISKO FURY IN SAN FRANCISCO!
Catch it while you can! RSVP and invite your friends!