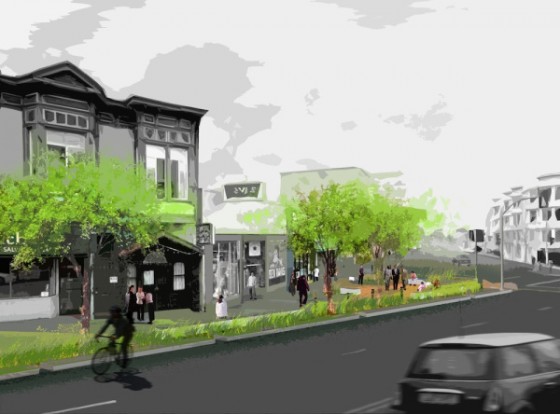 And by "Mission and Valencia," we mean the corner of Mission and Valencia. Burrito Justice reports:
[T]he SFPUC, the SF Planning Department, and the SF Department of Public Works are seeking input on green plazas at Valencia & Mission, and at Valencia and Duncan.
[...]
So go to the meeting on July 9th and let them know that La Lengua appreciates the love.
What: Mission and Valencia Green Gateway Community Open House #2
When: Tuesday, July 9, 2013, 4:00pm to 8:00pm
Where: Mission Cultural Center for Latino Arts, 2868 Mission Street (between 24th and 25th), San Francisco, CA 94110
But seriously, just read the full Burrito Justice post, which includes more pics, a look back at past proposals, and a killer animated GIF.