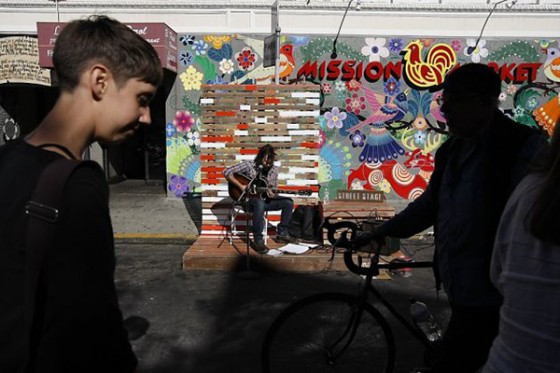 Mission Local reports:
First came parklets. Next up: mini-stages for street performers.
The Chronicle reported today on a project called Street Stage, which was recently deployed at the Mission Community Market. Designed to be compact and mobile — perfect for street performers — the original prototype was constructed in 48 hours during Makeathon by George Zisiadis.