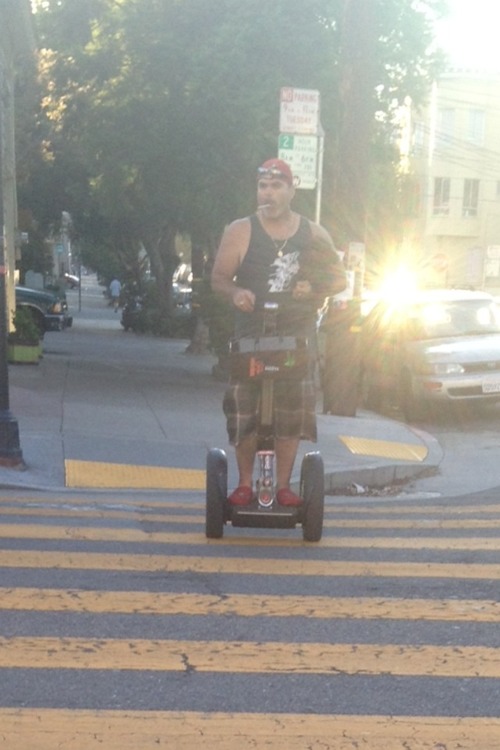 You know him, you love him. And in case you don't, Mission local Meesha explains:
I really like this guy. Rolls by on his Segway daily blasting some of the best low rider oldie jams on the daily. Today was particularly special, as he had a poodle tucked under his arm whilst sucking on a lollipop! What a legend.
Read on for more striking visuals.