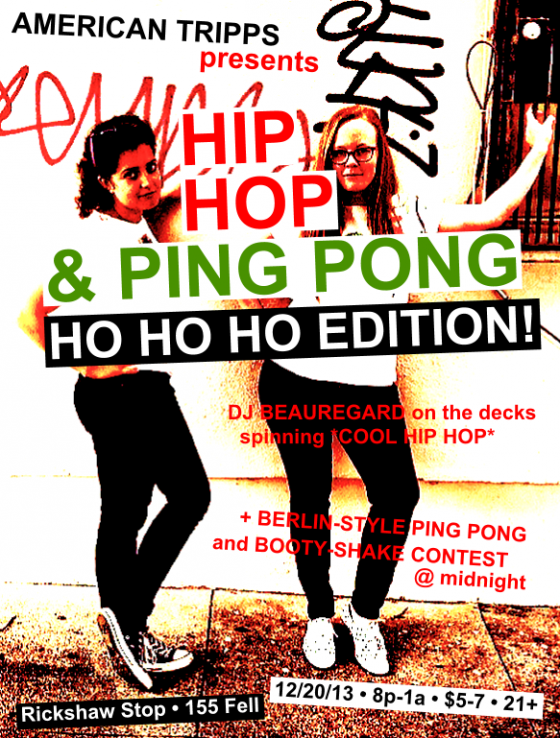 It's the official American Tripps holiday party:
For our official holiday party, we figured it's time for the return of "Hip Hop & Ping Pong," one of our most wildly successful parties ever!
DJ Beauregard will spin *COOL HIP HOP* all night long, and of course there will be Berlin-style ping pong action — and dance floor action — on the dance floor!
Plus, get ready for a BOOTY-SHAKE CONTEST at midnight!
To win tickets, tell us your favorite *COOL HIP HOP* jam in the comments section below. Winners will be selected at random and notified by email. Contest closes at 5pm today.