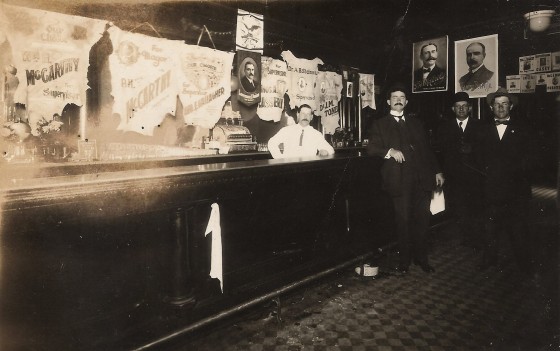 As Patti Dillion explains to the Bernal Heights History Project:
This is a photo of the interior of Dolan's Bar which was at 3311 Mission St from about 1897 to 1919.  The Dolan Bros were:

William T
John E – her great grandfather and member of the SFPD
Michael H – also of the SFPD
Lawrence J – plumber by trade and elected to the CA State Assembly & Sheriff of San Francisco, appointed Sealer of Weights and Measures (second from the left in the photo)

Says Patti: "I'm wondering if someone has a photo of the exterior of the building from about the same time. I would love to see what it looked like back then."
Can anyone help her out?