Here are five things I'm looking forward to: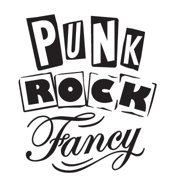 1. Punk Rock Fancy tonight
This is the festival's official opening night party, featuring DJ sets by legends Bob Mould, Shepard Fairey and Jello Biafra! Right here in the Mission at Noise Pop HQ!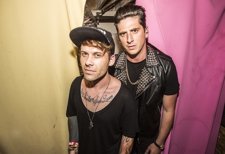 2. The Limousines @ DNA Lounge tomorrow
We wrote about these guys way back in 2009 after a local blog pointed out that they'd written "the Tumblr anthem." It's a great jam. Read all about it.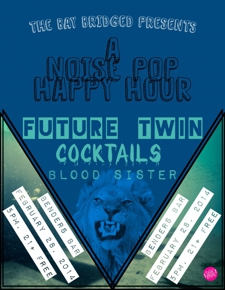 3. Future Twin + Cocktails @ Bender's Friday, happy hour
These two bands rule. And Bender's rules. And it's presented by the Bay Bridged, which rules.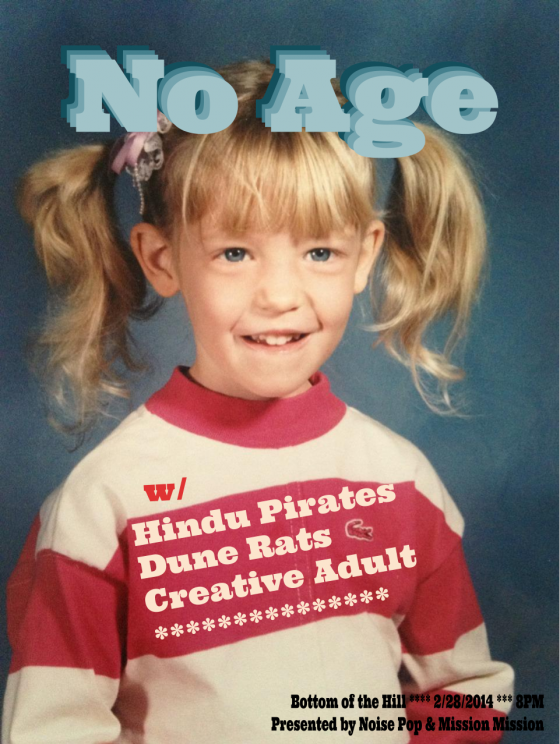 4. No Age @ Bottom of the Hill presented by Mission Mission Friday
This is our show! No Age RULES!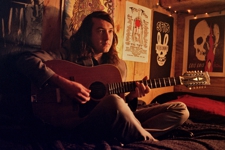 5. Mikal Cronin @ the Chapel Saturday
Mikal Cronin live at the Mission's hottest new rock venue? Yes, please!