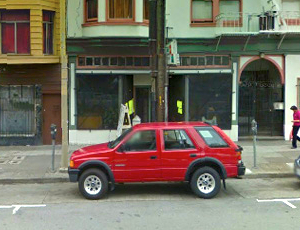 SFist reports:
Today SFist has learned that her lease is, indeed, signed for a space near 16th and Mission, construction has begun, and she'll be having a press conference in the coming weeks.
As Supervisor David Campos's aide Nathan Allbee tells us, she "should be ready to open by late spring."
Also today we can confirm that the location is at 16th and Capp, across from Chile Lindo Empanadas and a couple doors over from Maruya, a.k.a. the former Bar Bambino.