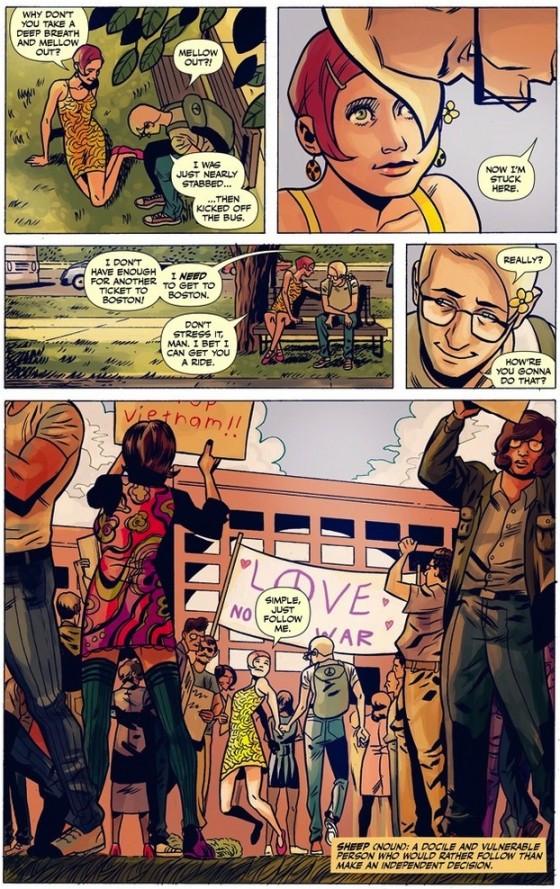 It's been a few years in the making, but what started as a web comic is now about to become an actual physical published work of art! Here's what it's about:
Just Another Sheep follows a timid teen learning to think for himself in the days of Flower Children, free love, and the Vietnam War. But this is not just a soul search! The teen is on a quest to find out how he has the amazing ability to make people experience anything his body has before– be that food poisoning, intoxication, pleasure, or pain.
That would be awesome.
Mat and the crew have actually already reached their Kickstarter goal (congrats, y'all!), but there's 66 hours left to pledge an amount and earn some sweet bounty. (I meant to mention this last week, but the weather got nice and I went to the beach and didn't come back until just now.) Rewards include comics, art, t-shirts, having yourself written into the story and more! Check it all out.