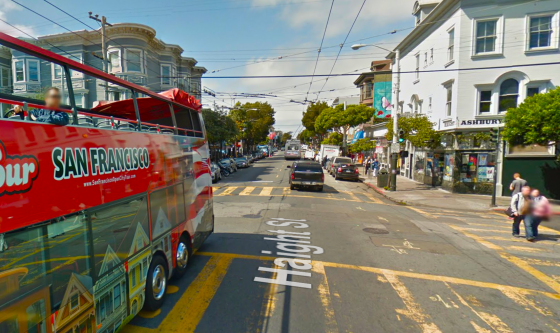 Our pal Daisy, longtime proponent of the Upper Haight, has finally had enough:
You know how you can talk crap about your family, but if someone else does, it's totally not okay? That's kind of how I feel about everything I'm about to say. See… I've lived in the Upper Haight since 2006. And I've been going to Haight St since I was a teenager. And sure, maybe that's not nearly as long as a bunch of other people who live in the 'hood, but it's long enough for me to know that where I was once enamored with the street, I now pretty much can't stand it.
Don't get me wrong — there are a lot of great things about the Upper Haight: Magnolia, Alembic, Amoeba Records, Aub Zam Zam, Murio's Trophy Room, Hobson's Choice, Best of Thai Noodle, Off the Grid, The Booksmith, Second Act… I love all of those spots and wish I could regularly patronize them. Unfortunately, in order to get to any of them, I have to actually set foot on Haight St. Which, I've recently realized, is just not something I want to do anymore.
Read on for a whole heap of specific reasons Daisy doesn't want to set foot on Haight.
(How long do you reckon it'll be before I'm writing a listicle about being done with the Mission?)