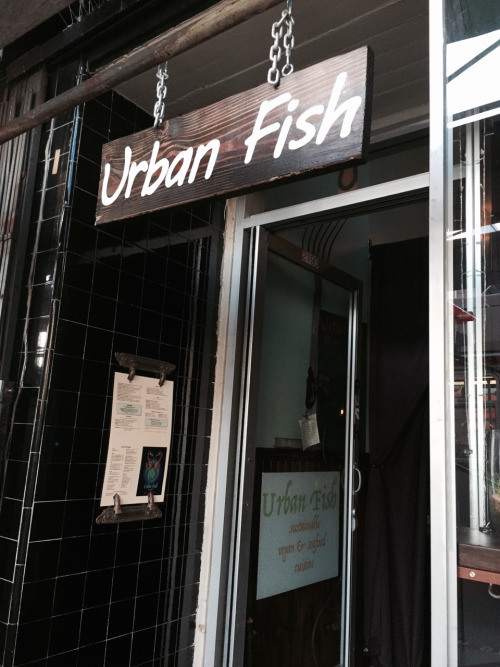 Capp Street Crap reports:
Well, this is fishier than expected. Despite plans to reopen it as a French bistro called Bistro Le Bon Vivre by summer, Dante's Weird Fish looks to have been renamed "Urban Fish."
Recently, a new wooden sign went up. The Urban Fish menu posted outside looks to be full of vegan and pescatarian items, including some old Weird Fish dishes and new offerings like fish sandwiches and mussels and fries.
Read on for more info and pics.